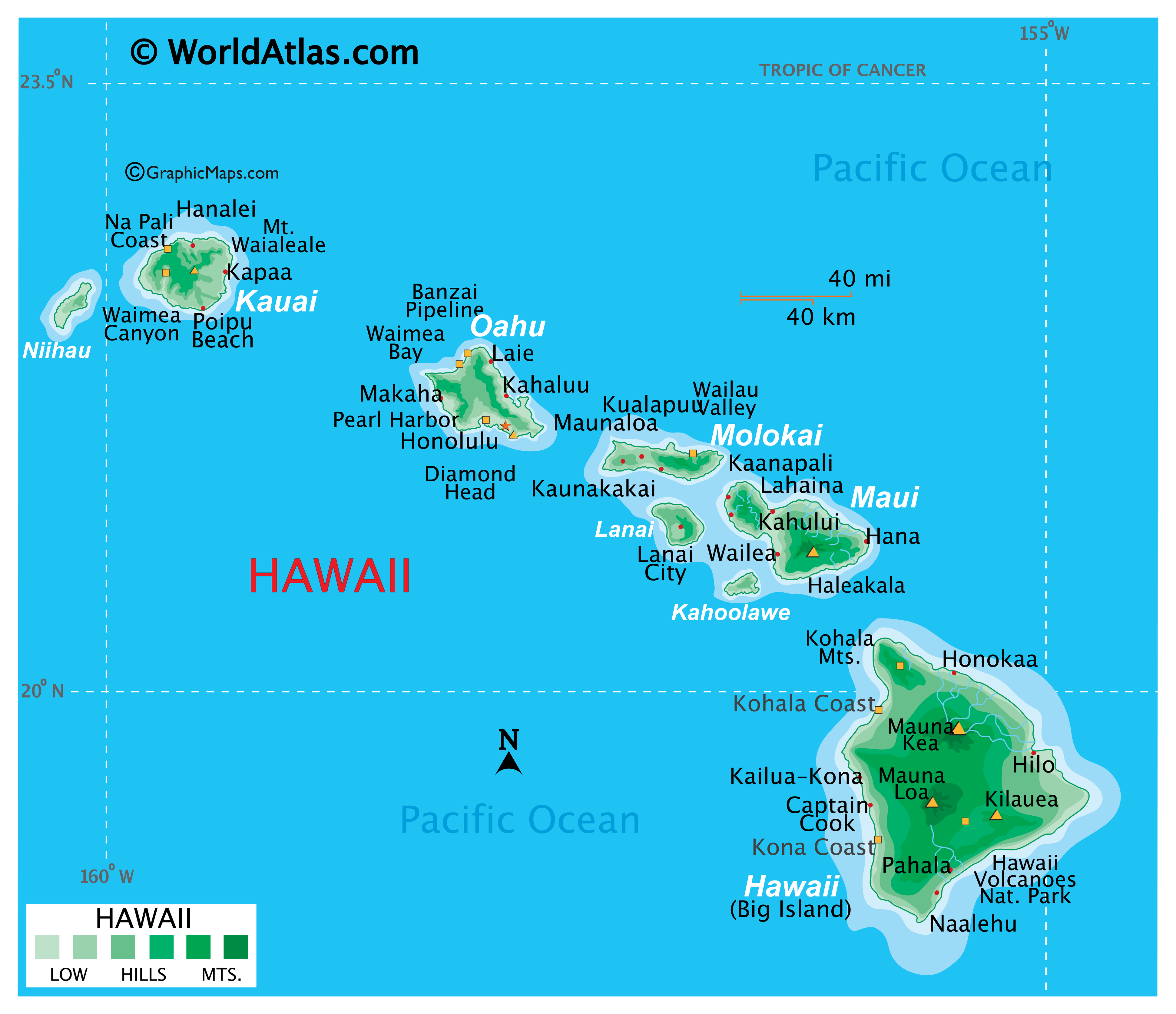 A winter warning was issued for Hawaii in the first week in December, '16. It's no joke, check it out. Now let's review. Hawaii is the fiftieth of the United States. It comprises several Islands in the mid Pacific. The largest Island is properly named Hawaii (somewhat like New York City in New York State, right?)
The "Big Island" of Hawaii is actually the tip of the largest (biggest) mountain on earth. The base rests deep below the surface waters, and its peak stretches to an altitude of about 13,303 feet! Thankfully Mauna Kea is a dormant, massive, shield volcano.
Mauna Kea is considered to be the biggest mountain in the world with a height of 33,100 feet (10,100 meters) from its base at the bottom of the Pacific Ocean or over twice the actual height of Mount Everest in Asia. The height of mountains is usually determined by their elevation above sea level, which makes Mount Everest the highest mountain in the world.
So here's the story: Mauna Kea, at this elevation gets frequent snow, but not enough to support a ski resort, So if you want to ski Hawaii, you have to hike.
And here is the scoop: Weathermen are warning the mountain could receive between two and three feet this weekend!
But here's the rub:  Airfares to Hawaii are high without advance purchase, and the snow rapidly melts when so close to the equator.  So investing in a well planned mountain in the lower 48 is a wiser move and a better value even for those who love and long for time in the beautiful state of Hawaii. Some times ya just can't have it all.
On a more realistic note, several ski areas have opened for the season out west.